1999
De Salis was established in 1999 as a 'garage-ister' winery located on Sydney's Northern Beaches by research scientist Charlie Svenson. Known as 'The Francateers', Charlie, Martin Ostrowski and Andrew Collins produced award-wining wine from premium Cabernet Franc sourced from famed artisan wine maker Murray Smith of Canobolas-Smith.
2000
Cowra Wine Show – First Wine Medal for De Salis
2001
Charlie volunteered to work vintage and make wine with Murray Smith, at Canobolas Smith Wines, Alexandria Vineyard. Meeting Will Rikard Bell and watching the famous 2001 Shine Chardonnay be made.
2005
Pilgrimage to Burgundy.
2007
Pilgrimage to Champagne, Epernay & Burgundy.
2009
Established our own winery and made our First Vintage from Lofty Vineyard.
Lofty Vineyard was Purchased.
Lofty Vineyard was first planted in 1993 to Chardonnay and Merlot by renowned Orange horticulturalist, David Gartrell. Subsequent plantings have increased the vineyard area to 9Ha.
2009
Vineyard work: grafting Merlot to PN 777 and more 114 & 115, as well as Pinot Meunier.
2010
Cellar Door Opens at Lofty Vineyard.
2010
Made our first bubbles: 2010 Lofty Cuvee.
2011
Snow, lost 65% of the vintage (great for bubbles and Chardonnay).
2012
Mitch's first Vintage as cellar hand.
2013
Converted more merlot to: PN; 667, Abel).
2013
Bubbles: made first vintage Blanc de Blancs, Blanc de Noirs and Rose (de Saignee).
2015
Purchased Forest Edge Vineyard.
Bubbles: started a set of Solera tanks and barrels.
Commissioned the bottling line.
2016
Mitch starts as fulltime Assistant Winemaker.
Purchased, riddling machine and disgorging machine.
2018
New Winery Construction Commences.
2018
Gourmet Traveller Wine Awards De Salis Wines – Top 50 Wine Experiences in the World.
2019
Decanter Magazine UK – Rated 2014 Blanc de Blancs 96 Points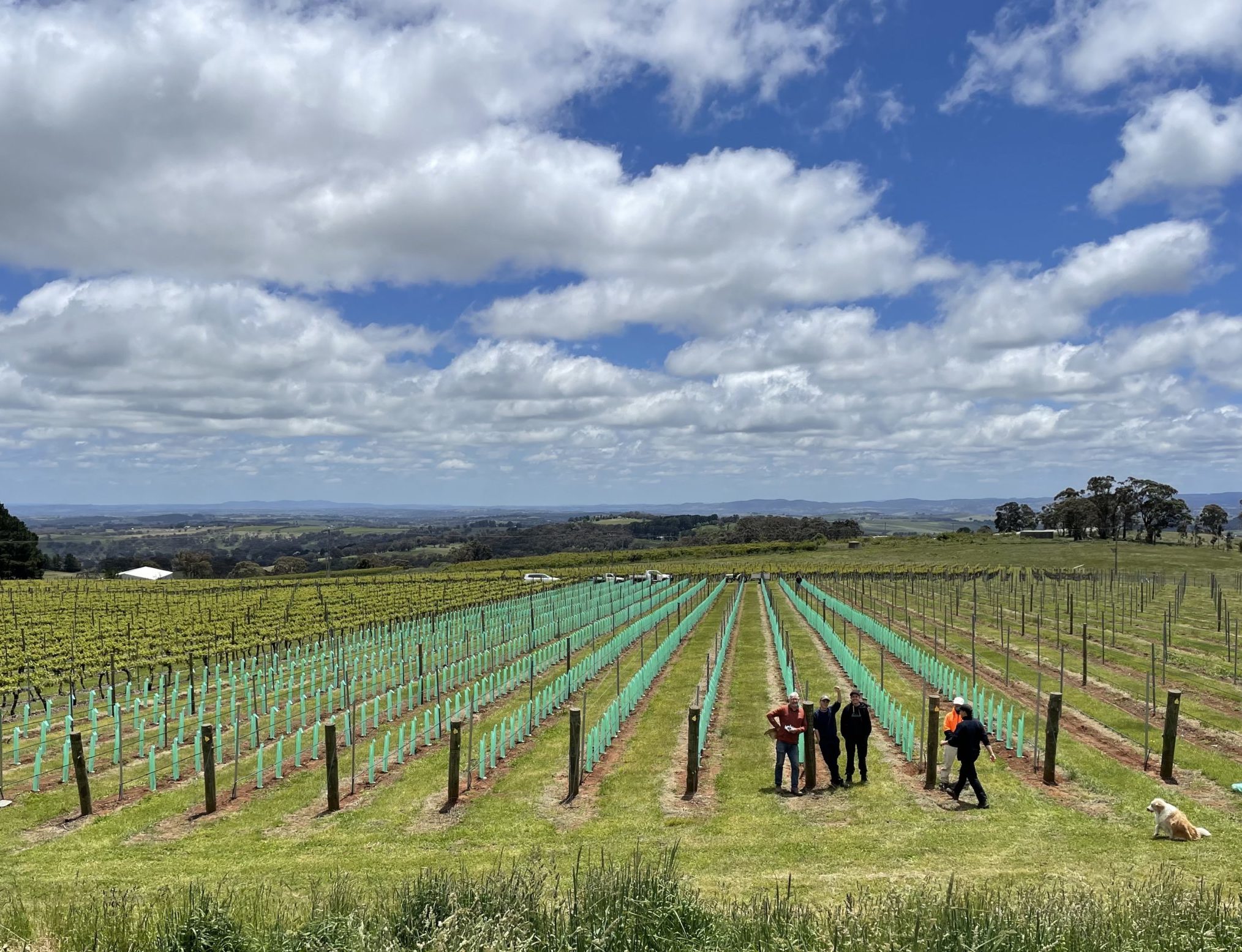 2022
New Plantings Chardonnay & Riesling vines.
Bernard 95 & 76, 1066 & 548 clones of Chardonnay.
Then first Riesling plantings of three clones GM198, GM110 & GM239.
All 6500 Chardonnay and Riesling vines were close planted at 1 metre spacings at Forest Edge Vineyard, 1 km west of Lofty Vineyard at the same altitude.
Stay in touch
Sign up and keep up to date on upcoming wine releases and events!